Welcome Hotel Sanctuary Lake
Hotel Sanctuary Lake is situated in Kurunegala District which is popularly known as 'Athugalpura'; in Sri Lanka. As you arrive, you will be welcome to an attractive surrounding together with a dedicated service. You can enjoy with your whole family to relax by the side of magnificent views of the beautiful Saragama Lake. We offer a banquet hall facility is extensively preferred for hosting various corporate gatherings, weddings and other special occasions. At Sanctuary Lake, Our Mission Is To Create Memorable And Successful Events That Exceed Our Client's Expectations, Nurture Relationship And Delight The Sensec - One Client, Our Event, One Experience At A Time.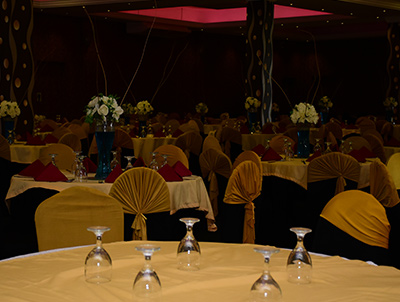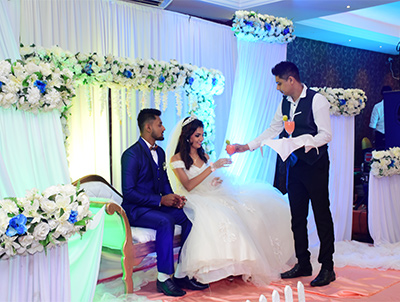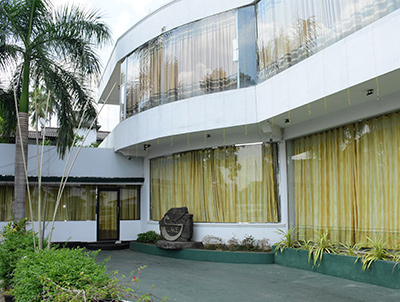 Two elegantly designed wedding halls
Hotel Sanctuary Lake consists of two elegantly designed air-conditioned wedding halls. The first floor can host any size of a wedding reception, from 50 guests to a grand 300 guests. The Second floor can comfortably accommodate up to 250 guests.
Both wedding halls are beautifully designed with high ceilings, full-color wash uplighting, and a variety of dazzling chandeliers. Large windows offer stunning views of the surrounding while letting in natural light to complement the wood and tile flooring. Also, the 2nd floor comes with an open terrace, making it an ideal setting for drinks and conversation.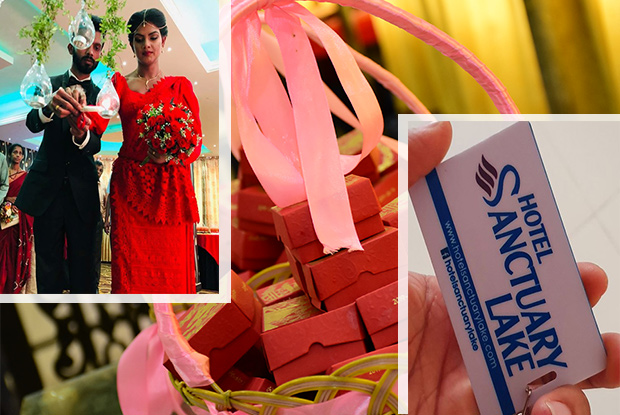 Is This Best Place to Create Memorable Events?Why Choose Us?
With over 15 years in business and a wealth of experience we are your No. 1 choice.
Conveniently located in Wattala with ample parking space.
A clean fully renovated air conditioned banquet hall with all the facilities you would expect.
We undertake Weddings, Homecomings, Birthday Parties, Wedding Anniversaries, Company Parties, Conventions, Conferences, Seminars, Product Launches, Prayer Meetings, and etc.
A variety of new menus to choose from or the option to make your own menu.
All the delicious menus are prepared by our internationally trained in-house executive chef and staff.
Our team of dedicated friendly professionals will always strive to make your event the BEST and beyond your EXPECTATIONS.
We offer superior quality, value, and service for your money.